Hummingbirds are attracted to a variety of nectar-producing flowers. Which one is right for you?
Our pricing varies depending on project detail, deliverables requested, and many other factors. We're a small business just like you, and we understand your needs. Our packages include our most popular services that will increase your online presence and drive clients to your site … and your door. We also offer custom packages to meet your unique business needs. Also, payment plans are available.
Our basic SEO package, Petunia, is perfect for the sole proprietor who wants to move up in Google ranking and consistently produce new content to reach a local audience. Our most premium package, Bird of Paradise, is designed for businesses that are striving for a national audience or have very high local competition.

SEO PLANS
Petunia: Basic
Up to 10 pages on the site
6-month minimum contract
Includes:

Monthly 1-hour consultation via Skype, phone, or in person
One blog post per month (400-500 words)
SEO review monthly
Fuchsia: Premium
More than 10 pages on the site
6-month minimum contract
Includes:

Two monthly 1-hour consultations via Skype, phone, or in person
Two blog posts per month (400-500 words each)
SEO review twice monthly
---
Web Site Packages
Hollyhock: The Starter
Are you launching a new business, or is it time for a new, professional web site designed to attract your ideal client? This collaborative, 6-week process includes:
One two-hour initial consultation via Skype, phone, or in person + weekly sessions (hourly) + unlimited email
Competitive analysis to determine the landscape of your business
Domain registration and hosting for 1 year
Branding with logo creation and tagline
Web site creation, including design, content, and building (five pages)
Social site creation (choose three: Facebook, Twitter, LinkedIn, Google+, Instagram, Pinterest, Angie's List, Yelp, Thumbtack)
SEO basic configuration (homepage only)
Honeysuckle: The Rebrand
Do you need help creating an online identity that lets your customers know they have come to the right place? This three-month package will help you revamp your brand and make over your web site by combining business coaching and marketing strategy. This package includes:
One two-hour initial consultation via Skype, phone, or in person + weekly sessions (hourly) + unlimited email
Competitive analysis to determine the landscape of your business
Site overhaul, including building new pages, renovating content, and even a complete redesign
SEO review
---
Marketing Strategies
Foxglove: Business Coaching
Do you know where you stand in comparison to your competition? Do you need clarity on the direction to take your business? This package includes:
One 90-minute initial consultation via Skype, phone, or in person
Competitive analysis to determine the landscape of your business
Suggestions, advice, and other business coaching provided in second 90-minute meeting
Bird of Paradise: Plan and Execute
Are you an expert in your field or industry but don't have a clue when it comes to marketing? We want you to focus on what you do best, and we'll take care of the rest. This package includes:
Two-hour initial consultation via Skype, phone, or in person + weekly sessions
Four blog posts per month (400-500 words each)
Eight social posts (twice weekly; two social sites)
8 hours of site optimization monthly, including SEO
Customized marketing plan and execution (additional fees apply)
Monthly email newsletter
---
The Feathers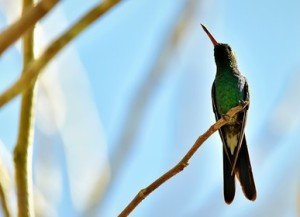 We offer a host of additional services that can be purchased à la carte:
Advertising (Social and Search Engine)
Client Newsletters
Videos
Event Planning
Story Pitches
Press Releases
Web Site Optimization
Promotions
Social Media
Brochures
Competitive Analysis