So you're not a fan of social media in your personal life. But as a small business owner, you might want to take a second look. Even if you're doing everything else right, social media marketing is important for a number of reasons.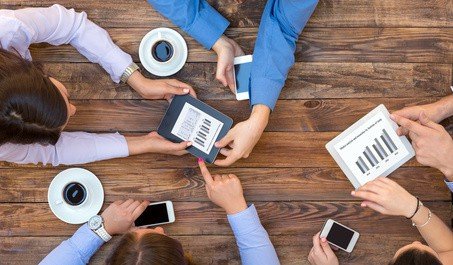 For starters, your customers already use it. According to the SocialTimes, the average user spends about 1.72 hours a day on various social platforms, and that represents about 28% of all online activity. If you want to reach potential customers, you need to be where they are, which is most likely social media. So connecting on social media will substantially increase the likelihood of getting your message out to existing and new customers.
Another benefit of using social media is that it allows you to engage with your clients. Most marketing campaigns are one-way in nature. In other words, you send out your message and hope that your client hears it. However, with social media, you can directly engage with your customers and have actual conversations. It also connects potential customers with other fans and followers of your small business. This creates trust because potential clients see a vote of confidence from other consumers. People buy from businesses that they trust.
Finally, even if you aren't using social media, your competitors probably are, which means they're potentially connecting with more of the market share than you. It also means that you're missing out on opportunities to establish yourself as an expert in your field, create buzz about your business, help search engine results, build your brand, compete with larger companies, and more. Don't fall behind!
Hummingbird Marketing Services can create your social media platforms and strategic social media marketing campaigns to help you connect with your ideal audience, build your brand, generate awareness for your business, and create trust and loyalty among consumers. Contact us to get started!